Bar Sequencer, is an application that brings the ease of a metronome together with the dynamic capabilities of a sequencer.
Whether you're a budding musician, a seasoned composer, or simply looking to explore the world of music creation, Bar Sequencer offers a seamless experience that empowers your creativity.
App Features
Sequencer Simplicity, Metronome Precision
Bar Sequencer bridges the gap between a metronome's straightforward tempo guidance and a sequencer's intricate note arrangement. Enjoy the best of both worlds as you compose intricate melodies and craft rhythmic patterns with the precision of a metronome.
Standalone Power and AUv3 Flexibility
Bar Sequencer stands on its own as a powerful application, and it's also available as an Audio Unit (AUv3) plugin for iOS, iPadOS, and macOS. Experience unparalleled flexibility by integrating Bar Sequencer seamlessly into your existing music production setup.
Control Your Composition
Create new projects, load user presets, and save your creations. The AUv3 plugin's compatibility with host apps grants you even more convenience in project management. Save your projects as presets to access your musical ideas anytime. The auto-save feature ensures that your latest compositions are ready for you.
In-Depth Editing with Ease
Navigate through tracks and bars effortlessly. Modify segments on the bar circle to create captivating melodies. Long presses reveal note properties, while swipes grant you the freedom to edit any bar.
Transport and Tempo Control
Synchronize your creation process with host applications in the AUv3 plugin mode. Adjust the global tempo seamlessly with various input methods like stepper, tap tempo, and slider. The transport section enables play, pause, and stop control.
Bar and Track Management
Craft your compositions precisely with dedicated tools for adding, removing, and editing bars and tracks. Name tracks for easy identification and assign MIDI channels to match your instruments.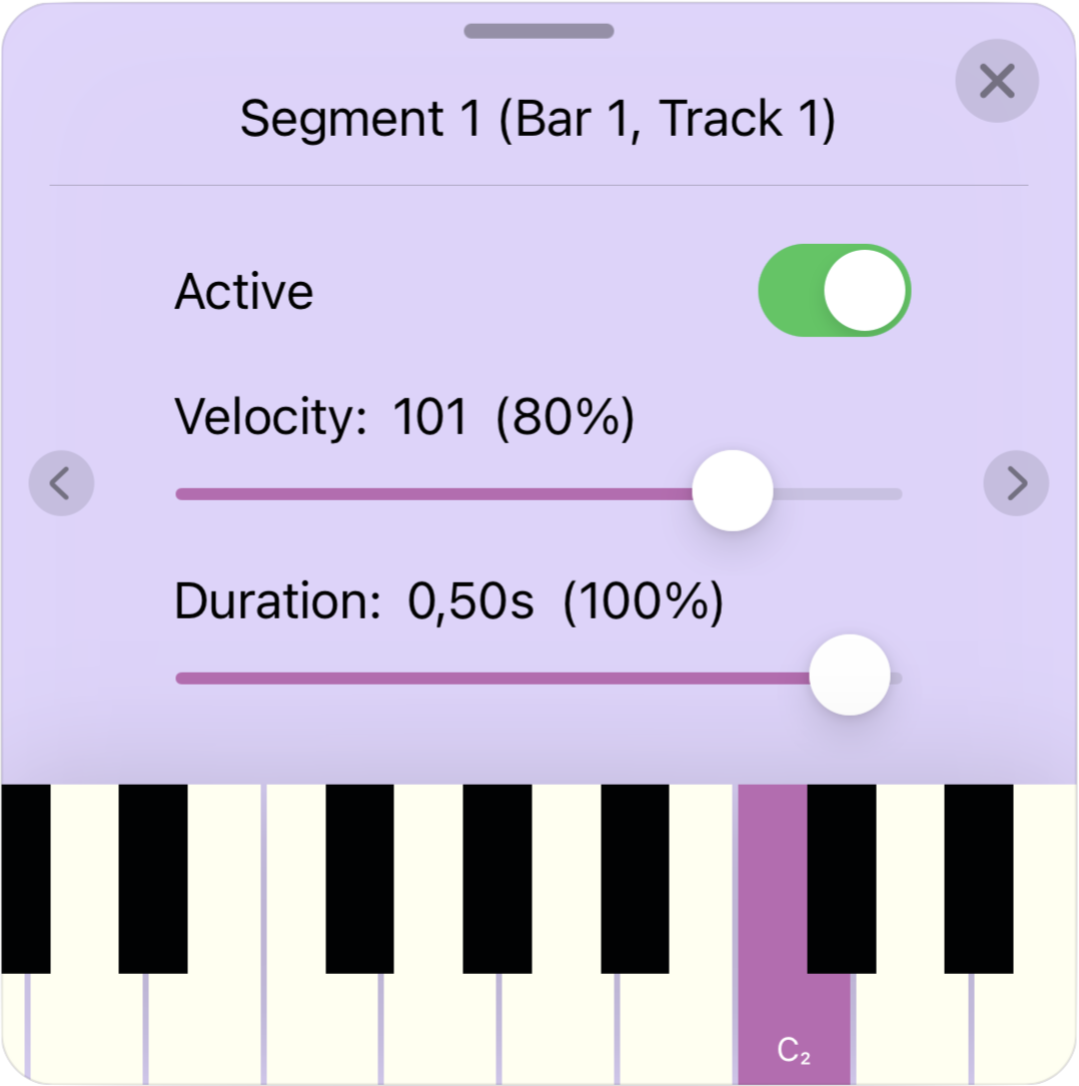 Sculpt Your Sound
Refine your compositions down to each note's characteristics. Toggle note activity, adjust velocity, and fine-tune note duration. The piano keyboard offers immediate sound assignment feedback.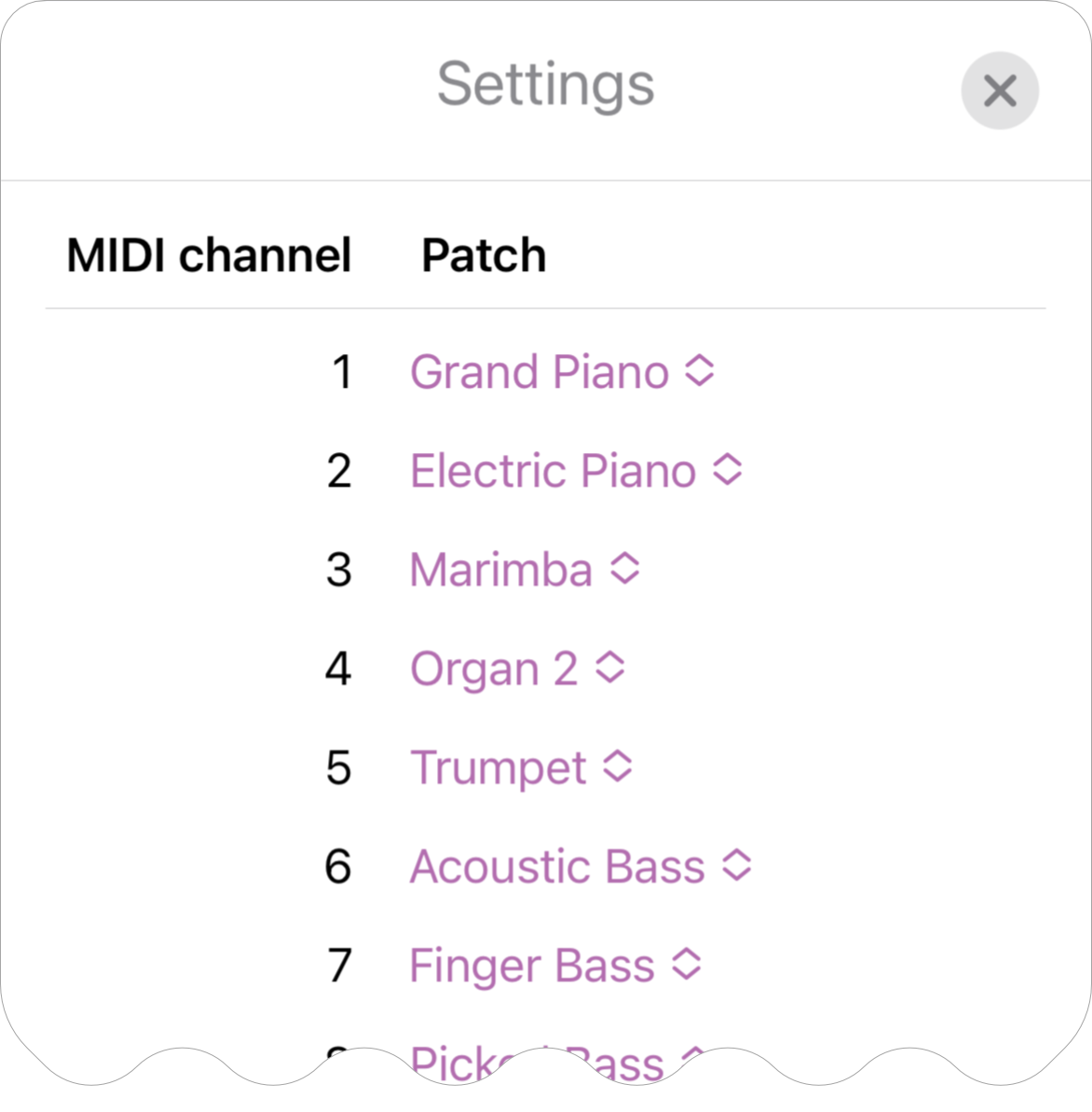 Settings for Tailored Creativity
Tailor Bar Sequencer to your preferences with the settings menu. Choose from Essential Sound Library, configure MIDI channel and patch assignments, and set up MIDI outputs for a streamlined workflow.
Unlock the potential of your musical creations with the harmonious blend of a metronome and a sequencer.
Bar Sequencer empowers musicians of all levels to compose, experiment, and innovate.
Whether you're using it as a standalone app or integrating it into your AUv3-compatible setup, Bar Sequencer is your gateway to musical excellence.